Geraldine's Official Bio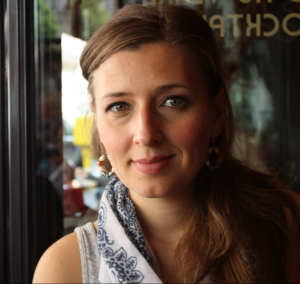 After getting laid off from her copywriting job, Geraldine hit the road, and began chronicling her travel adventures on her blog, The Everywhereist, which TIME magazine described as "consistently clever" (note: Geraldine brings this up a lot. Even when it's not pertinent to the conversation). While ostensibly a travel writer, she also writes extensively about desserts she's enjoyed as well as Jeff Goldblum's entire filmography. Rather miraculously, her work has also garnered the attention of FORBES Magazine, which listed her blog as one of its Top 10 Lifestyle Websites for Women for 3 consecutive years, and THE INDEPENDENT, who included her on their list of 50 Best Travel Websites. (So, you know, that TIME thing was not just a fluke or a result of the editorial team getting drunk.)
When not on the road with her long-suffering and infinitely patient husband, Rand, Geraldine can be found in Seattle, usually fighting with people on the internet.
The Story Behind the Blog
My husband's job requires him to travel. A lot. For years, I sat behind a desk while he wandered around the world without me. It sucked for both of us, but probably more for me.
Then, one day, I was laid off.
It might have been one of the best things that ever happened to me.
Since then, I've been following him around the world. This blog is mostly for him. So he can remember the places we've visited, the things we saw. So he can know a little bit about what I see when he's off giving presentations and having meetings.
Yes, it's a travel blog. But at its core, it's a love letter to my husband.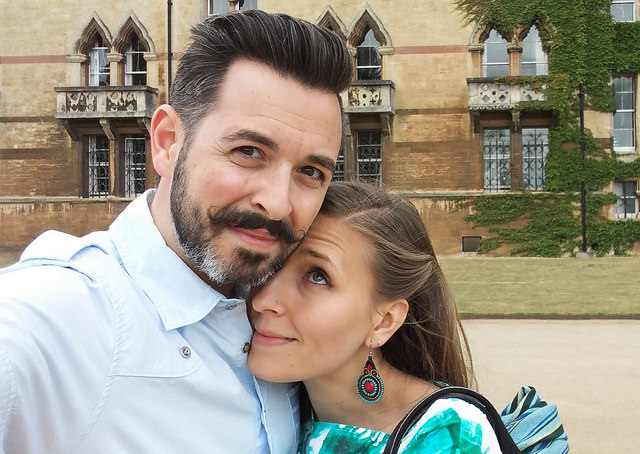 A big, long, cuss-filled love letter. The kind he'd appreciate. The only kind I'm able to write.
That's not to say you won't find it useful as well. If you want to hear the rants of a former copywriter as I travel around, eat, and have a bit of an existential crisis, read on. If not, then … well, I suppose I've just wasted a bit of your time. Sorry about that.
Press & Accolades
Coverage
Accolades
Videos
Podcasts
Contact
If you want to talk travel, Jeff Goldblum, or you wish to cast me in your new reality TV show about cupcakes, you can email me at deenie@gmail.com. (Note: my apologies, but unless we're close friends, I cannot give you tailored travel advice. I get too many of these requests and it's just become overwhelming. Also, I'm mostly clueless.)
I am represented by the amazing Zoe Sandler at ICM. If you have a really big, fancy inquiry, Zoe will be involved because I don't know what the hell I'm doing.
(DO NOT contact me with any of the following: press releases, freebie offers, guest post requests, requests to buy links/ad space, infographics, affiliate/partnership requests, or pitches of any kind. If you email me despite this warning not to, I will report you to Google and ridicule you on the blog. I will also sign you up for all sorts of unsavory mailing lists.) You can also find me on the usual suspects of social media: Twitter, Facebook, and Google+.