What can brown do for you? Kick your ass, that's what.
Rand and I were wandering around in L.A. last week (did I mention that nobody walks in L.A.? It's because nothing is close by) looking for decent food near Venice Beach.
We did not find any. Instead, we ate at a restaurant so bad, that the vast majority of the food was left on the plates. The waiter asked if anything was wrong, and we just shrugged and said we weren't hungry. This was woefully untrue. We were starving, but the food was crap. And it wasn't crap as in "Good food prepared badly." Instead, it was "bad food presented honestly." There was little we could do, and telling the waiter it was awful would just risk him bringing us more food. Sometimes a chicken soft taco is simply a chicken soft taco. You can expect no more from it.
There's a lesson there, somewhere.
As we walked back from our dismal and depressing meal (fear not our lack of sustenance – later, Alaska Airlines would serve us a mixed green salad topped with chicken, blue cheese, pecans, and dried cranberries. It made my heart sing) we saw the beginnings of what could only be an epic battle to the death.
Behold Contestant #1:
–
It's a Lexus. Posing as a UPS truck. I'm not going to pretend I understand what's going on here, but offhand, it looked like someone was trying to pass off a very expensive vehicle purchase on the company dime.
"That $60,000 charge on the corporate card? That was for shipping costs. Yeah."
Either that, or the Lexus had just been cast as a UPS truck in an upcoming role. It was simply getting into character.
Rand joked that a real UPS truck was going to drive up and kick its ass. Moments later, we saw this roll by:
–
Contestant #2: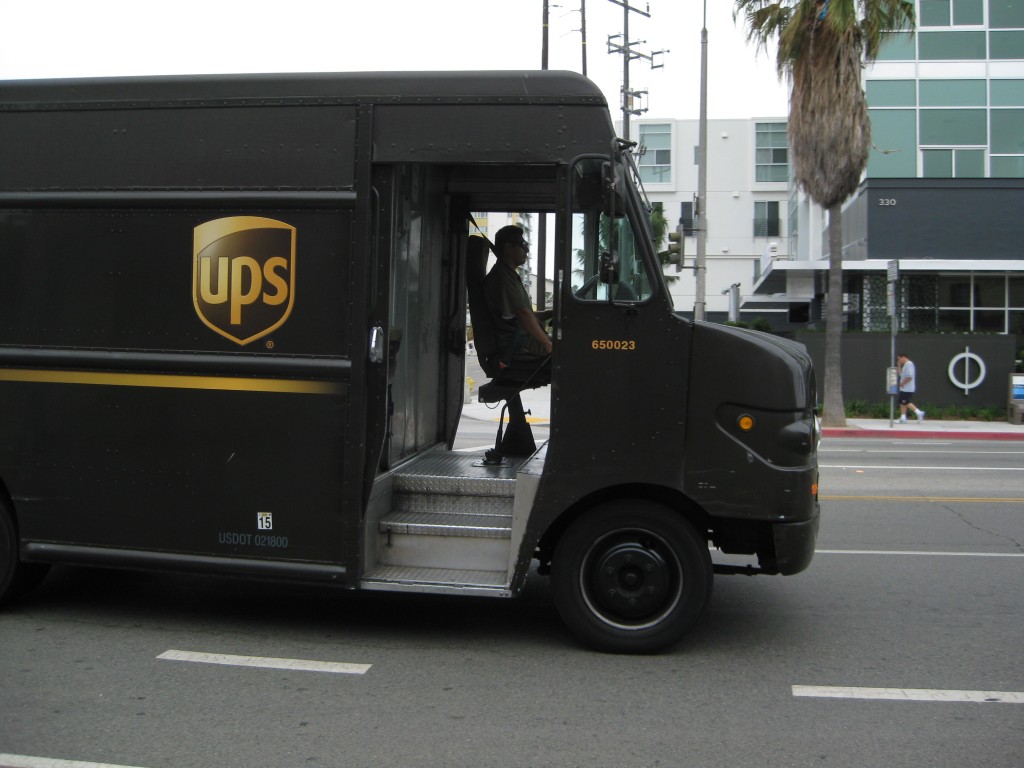 It's brown. And it's pissed.
–