More Scenes from St. Albans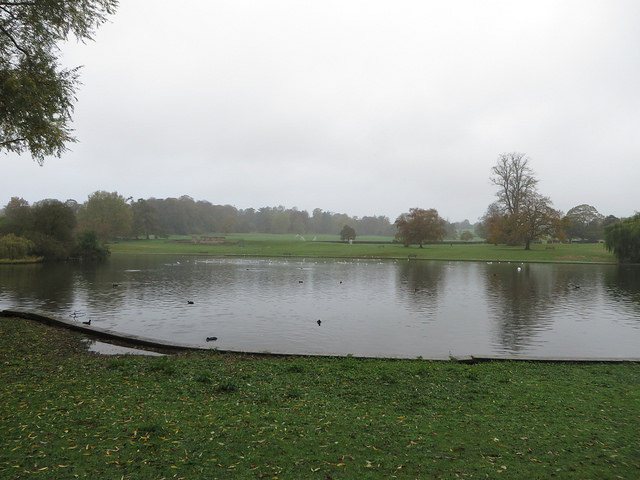 By popular demand, here are a few more scenes from St. Albans. (Tomorrow we'll talk about South Africa and the Kloof some more. And then I'll go back even further, to our Australia trip, and then … I have a lot to cover, folks. A lot. This blog NEVER ENDS. It is forever unfinished. It both haunts my dreams and is the reason I wake up in the morning (along with cake).
But I digress.)
We were only in St. Albans for a day, and it rained the entire time. It was the only bad weather we encountered in England on that trip.
Normally, I overheat. I blame a slightly defective hypothalamus, which causes hot flashes that would fluster Satan. Rand has found me sitting outside on 30-degree days, with bare feet and clad in a tank top, and said he could see the steam rising off of me. I don't know if this true, but as I step barefoot onto my deck (outside weather: 42 degrees) and think of how nice the air feels, his recollection becomes entirely plausible.
But on that day in St. Albans, wearing a thin raincoat and soaked shoes, I was cold.
It was a nice change for me. Possibly not for everyone else.
Actually, you know what?
They didn't seem to mind so much, either.