Rand Finds The Last Eyebomb.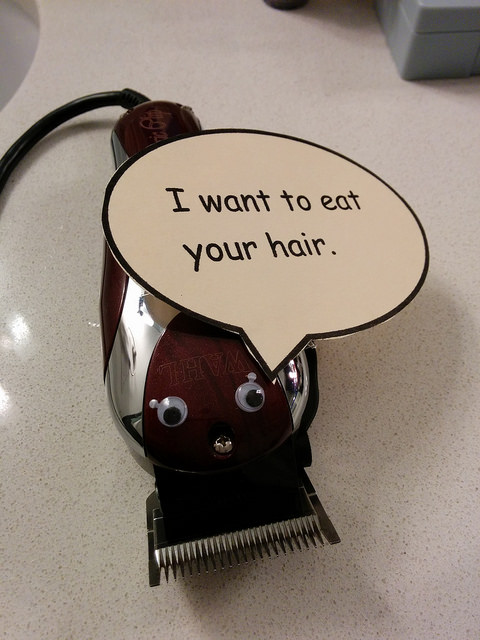 Last week, I put googly eyes on a bunch of Rand's stuff around the house, in order to teach him a lesson about … I can't remember. But I'm sure it was important. Anyway, today he found the last eyebomb.
"Someone wants to eat my hair. That's great. It has googly eyes. I'm so happy."
Me, too, darling. Me, too.