The Everywhereist On Live Wire Radio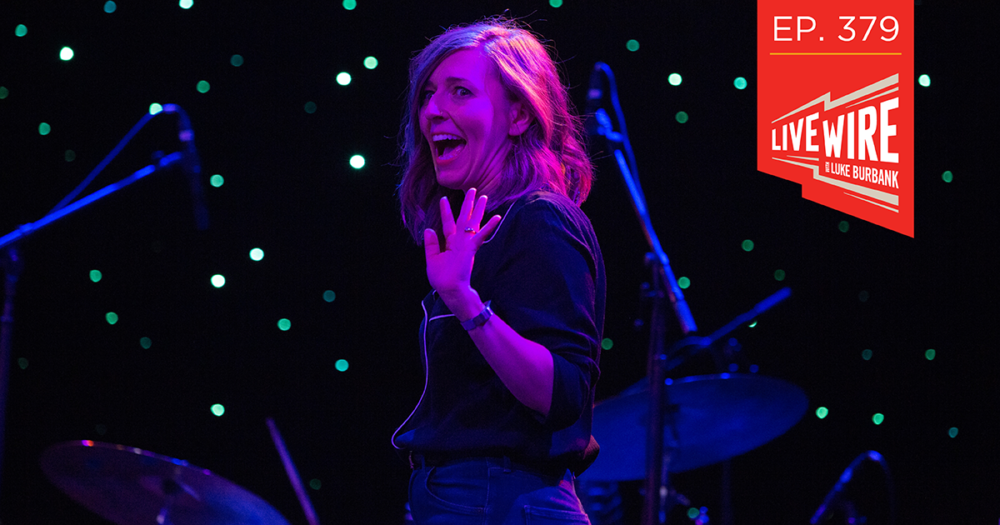 I'm still weirded out when I'm asked to do interviews. I still feel like, even after all these years, that the blog (and even my book) are sort of a small, insular thing, and when people have heard of them, I find it oddly confusing. It's like a stranger walking up to you and talking about the tub of hummus at the back of your fridge.
Like, of course I know about the hummus, and it's not a secret or anything (I mean, it's right there – in my fridge! For everyone to see!), but how does this random stranger know about it? And more importantly, why do they care about my hummus? HOW CAN IT POSSIBLY BE INTERESTING TO THEM, IT IS SO BEIGE AND GLOOPY.
(Also, oh my god, you guys, this analogy is so, so bad.)
And when I'm asked to do interviews for radio or TV, or when someone has read my book, my first response is always, "Wait, what? How on earth do you know about that?" Even after 10 years.
When the folks from Live Wire Radio contacted me, that was my initial reaction. I thought that maybe they had the wrong person. They were looking for another Geraldine DeRuiter. Obviously. Because I've listened to and loved their show, and so it seemed entirely implausible that they wanted me. So implausible that I joked on Twitter about how I now needed to change out of pajamas for the event. Because that is how I spend most of my days. In my pjs. On Twitter.
"I have to put on something besides pajamas because I'm going to be on the radio." – thing I just said.

(I'm recording a live episode of @LiveWireRadio tonight at the Triple door in Seattle – see you there. I WON'T BE IN PJs.)

— Geraldine (@everywhereist) February 17, 2019

But then I found myself being interviewed by Luke Burbank and Elena Passarello on stage at the Triple Door.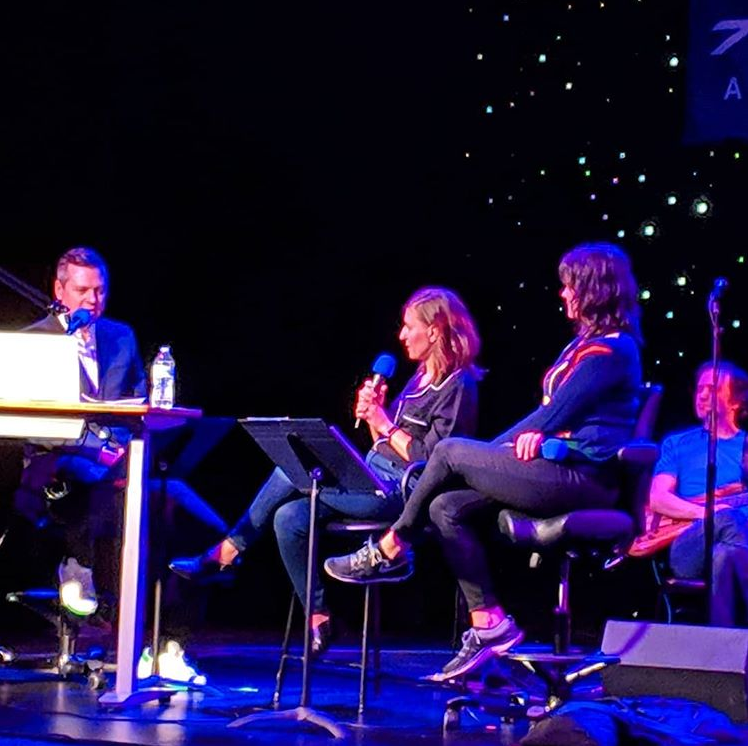 If you want to listen the podcast, which was filmed live last month here in Seattle, you can find it here. We discuss the importance of keeping things that spark rage, and the blog, and the book, and I try to keep my vocal fry to a minimum. The other guests – Matteo Lane, Matiki Howell, and Valley Maker, are all brilliantly talented, beautiful, reasonable humans (also, Matteo and I spoke Italian to one another in the green room and he is a riot. Check out his stand-up immediately). Meanwhile, I looked like this:
Oh, and that shirt I have on in all the photos from the event? It's one half of a pair of pjs. I was going to wear something else, but then some guy on Twitter told me not to wear pjs, and … well, then I had to. The buttons kept gaping (because, you know, it's not technically a shirt that's meant to be worn in public) so I had to keep it closed with safety pins. I thought it still looked pretty cute. And I was pretty interesting. Not beige or gloopy at all.