Time to talk of many things. Or just Oyster, and hotel reviews.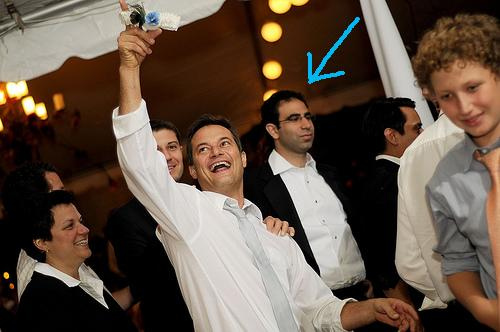 I was going to wait a while to post about Oyster.com. Not because I don't think the site is worth talking about – I most certainly do. Oyster might just be the most reliable hotel review website out there. It sends their team of hopefully-not-too-underpaid writers out to different hotels, and has them scrutinize every inch of their lodgings and report back their findings. No fake positive reviews (which can occasionally happen with other review sites). Just honest, objective summaries. And a name that reminds me of the Lewis Carroll poem, The Walrus and The Carpenter.
Why was I going to wait? Because I figured Oyster could use a little more time. They launched just recently, and they don't have a huge amount of content yet. It's pretty slim, actually. So I figured I'd wait until they had a few more reviews under their belt, and were totally schooling the likes of Trip Advisor.
And because I waited? I got scooped. By the fucking Bing Travel Blog, no less.
Usually, this wouldn't bug me that much. I don't proclaim to be on the cutting edge of all travel news. But here's the rub: I know the guys behind Oyster.com. Quite well, actually. I even invited one of them to my wedding. Behold:
I've known about the site for some time now. Originally, I wasn't to excited about it, since it was the reason that Eytan left Seattle for New York. But recently I spent some time on Oyster. And even though they're my friends (and I still blame Oyster for taking Eytan away), I feel like I can accurately evaluate the site (which makes me a good journalist, I think, and a lousy friend. But whatever).
The point is, loyalty aside, I really like Oyster.com. A lot. I'm actually surprised, since I'm kind of crazy picky. But they provide the kind of information you'd get if you sat down a very knowledgable friend and drilled them about the hotel they just stayed in. The reviews are incredibly in-depth and thorough (which may be why they don't have a ton of them up) – covering location, nearby attractions, in-hotel eateries, work-out facilities, amenities, and even what kind of bath products they carry. Indeed, like the Walrus and the Carpenter, they talk of many things. And they're fun to read, too:
"One of the W's best free features is a fairly extensive DVD collection. So, around 10:30 p.m., I called to ask for Pirates of the Caribbean 3: At World's End. (As a post-script, don't ever watch this movie.)" – Oyster.com review, W Hotel, New York.
Since Oyster has a dedicated staff and a strict set of criteria, you don't get the sort of obviously-written-by-a-crazy-person reviews you occassionally get on Yelp. Reviews like, "OMG – THIS HOTEL RULZ. WAAAAY BTR THAN THE HOSTEL." (Sorry, Jeremy. Please send your brother my regards). Don't get me wrong – I still love Yelp for finding a good hole-in-the-wall place to eat, or a great gym or movie theater. But as far as hotels go? I'll probably stick with Oyster.
As soon as they get more reviews up, that is. GET TO WORK, EYTAN.