Rand(om) Pictures From Bushman's Kloof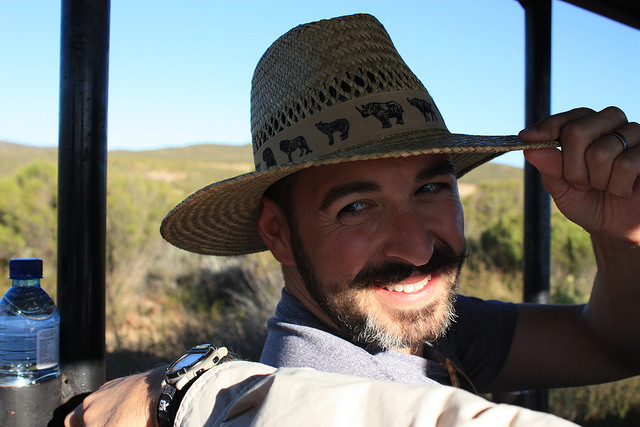 Warning: Today's post is all about me gushing over my husband. The jaded and cynical may want to skip it entirely, or possibly read it with a barf bucket at hand. Because holy cats, you guys: he's really effing cute.
I can't get over this shot. I think he looks so handsome:
This one, too:
This one looks like it's out of a friggin magazine.
He wasn't even feeling well on this trip, you guys. THIS IS WHAT HE LOOKS LIKE WHEN HE IS SICK.
Let's compare this to how I looked in South Africa:
Notice how I resemble a piece of cheese that's been left out in the sun while my husband was basically a Jewish Indiana Jones.
I kept swooning. Let's just pretend it was because of the heat.