Well Played, Raisinets. Well Played.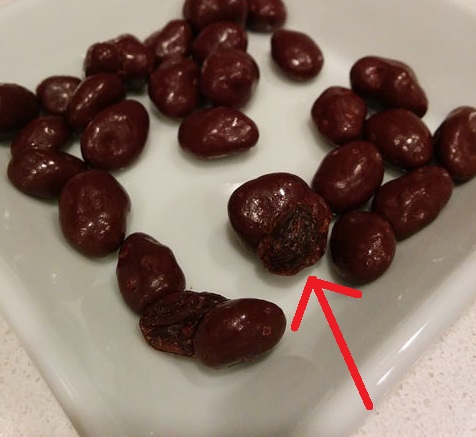 A few weeks ago, I wrote a post addressed to Nestlé about Raisinets.
I never directly contacted the company about their crimes against candy. I simply blogged about it, screaming into the ether of the internet like any good lunatic would do.
I did not expect Nestlé to actually see my letter. I certainly did not expect a response. (I figure they have more important things to do than answer the incoherent ramblings of a crazy person.)
But today I received this email: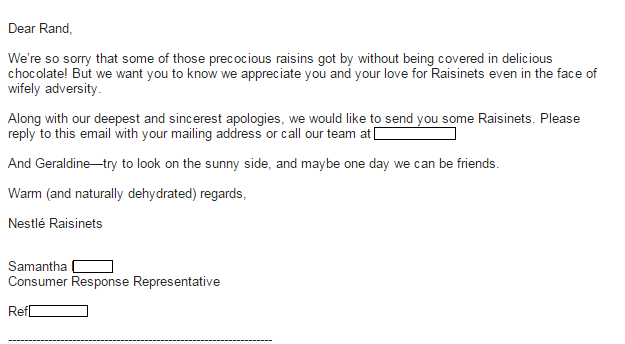 "Wifely adversity"? That is … crap. That's brilliant.
This might be one of the best customer outreach moves I've seen, ever. Well done, Nestlé.
Naturally, I had to send one more reply:

But I think they win this round.