I Found a Publisher For My Book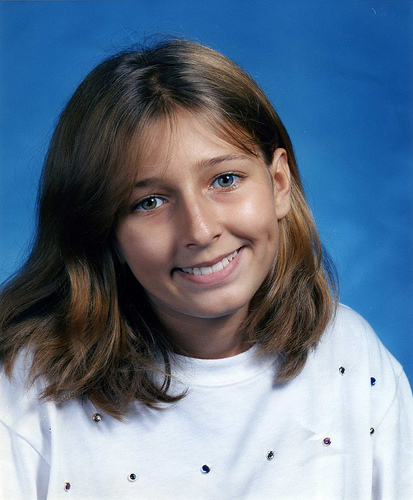 When I was in the third or fourth grade, we were given an assignment to write a letter to our future selves. Presumably our teacher didn't have a lot of faith that we'd remain functional members of society for much longer, because she put the delivery date of this missive a scant year or two away.
I was in the sixth grade when I opened up the letter from my not-so-distant-past.
It wasn't a particularly long message – a few paragraphs, written in my pitiful attempt at cursive (a skill which I never mastered, with absolutely zero repercussions). One sentence remains clear in my mind, the graphite still crisply etched in my memory after all these years.
"I hope you've been published," I wrote, "Or at the very least, finished your book by now."
My sixth grade self stared at that sentence, guilt-ridden, wondering exactly what I had been doing with my life (the answer: pining after the lead violinist in orchestra class and getting an ill-advised bowl haircut. I was not a prescient child; even in my darkest dreams, I could not have foreseen that haircut. In the corner of my letter, a photo of myself from two years prior smiled up at me, long locked, clueless to what lay ahead).
The point is, what I am about to tell you is a quarter of a century overdue.
Last week, I sold the manuscript for my book.
Today, my wonderful agent, Zoe, sent me the announcement which appeared in Publisher's Marketplace.

I will be working with Colleen Lawrie from Public Affairs. I met her a few weeks ago in New York, where she unfairly sweetened the deal by buying me a pavlova. When it came time to pick a publisher – a privilege I never thought I would have – Zoe left the decision up to me.
I thought back to how I'd decided to work with Zoe. How she said something to the effect of how she believed in my book – a comment that left me utterly gobsmacked. Over pavlova, Colleen said something not entirely dissimilar.
We chatting for a long while, about books we'd read and authors we loved and a shared admiration for the work of Lindy West. When we parted ways she gave me a hug, and I had the distinct feeling I was saying goodbye to a friend.
I soon realized that I very much wanted my manuscript in her capable hands. In the week since, she has done me the incredible kindness of affirming that decision by picking out posts on the blog that she enjoyed (she called out this one about mental illness) and expressing a somewhat maniacal passion for the musical Hamilton. (I understand, Colleen. I understand. My Valentine's Day present from Rand was a t-shirt of The Marquis de Lafayette with Daveed Diggs' photo superimposed on top.)
"You found the perfect editor," Rand said. I laughed. Indeed, I had.
And that brings me to the next piece of this remarkable story. For the last few months, Rand has been working on a book proposal with his literary agent. Our trip to New York had us both meeting with editors, passing one another in the hall of our hotel, or having a quick breakfast together before rushing off to meetings. (It was everything my fourth-grade self had dreamed of.)
Four days before my deal closed, Rand sold his book.
My book will tentatively be out in summer, 2017, and will be almost entirely all new material (with one or two blog posts included for reference). Rand is looking at a release date sometime that same year.
I'm not sure exactly how to process all of it. It is an incredibly strange phenomenon to have things turn out better than you could have imagined they would. I'm tempted to write a reply to my fourth-grade self about it. It wouldn't be terribly long.
Everything will be okay. Just keep writing.
P.S. – Don't cut your hair.
I might even leave that last part out. Because that bowl cut has provided me with a quarter century of material. Honestly, looking at where we are now, I'm not sure I would change a damn thing.
UPDATE: It has come to my attention that the photo above is actually from 7th grade, when the bowl cut was growing out. In my fourth grade photo I had a mullet and was wearing a hot-dog printed romper. (I really wish some part of that sentence were a joke.) I sadly do not have access to that photo at this time.