Sunset over Durham, North Carolina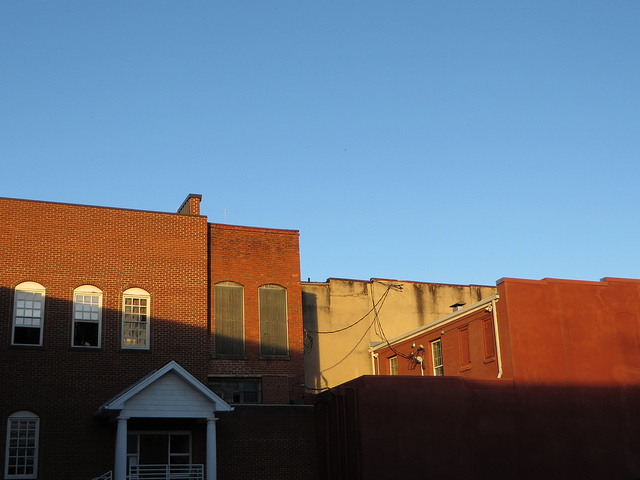 Durham felt familiar somehow.
Neither of us had ever been there before, but the streets weren't foreign to us. When the light of the setting sun hit a row of brick buildings it felt like a memory, like a painting by Hopper I'd seen long ago and forgotten about.
Rand made me run to catch the last moments of light, forgetting exactly how short my legs are. This is a habit of his that I utterly hate, one that I hope he never abandons. May I spend a lifetime out of breath, cursing him between gasps as I try to keep pace with him.
"Goddamn it, Fishkin."
We raced up to the top of a parking garage.
"There," he had said, pointing to it before taking off, offering no additional explanation. Sometimes, I know exactly what he's thinking. Other times, I swear he's lost his mind, and it is only after I've caught up with him at some ice cream stand or bookstore or scotch distillery that I understand his intentions.
He wanted to see the sunset. I raced to keep up with him, with those damn wonderful legs of his that are so much longer and leaner (and occasionally less hairy) than mine.
I hope I spend a lifetime chasing after him. In the end, it is always worth it.