A Short Play in Which We Laugh at Stupid Jokes.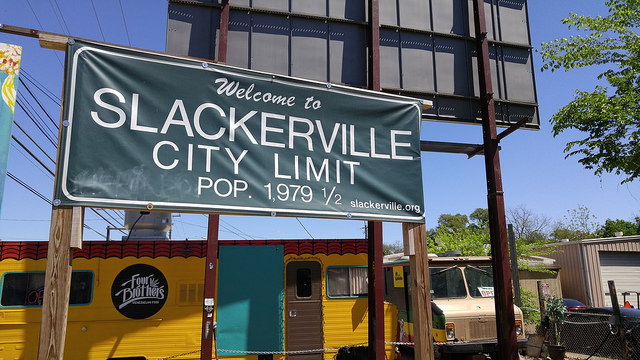 Setting: Austin, Texas. The two of us are walking downtown. We are drunk on doughnuts. Everything is making us laugh.
—————
Act I.
Rand: Well, that's just ridiculous. They obviously meant 'Parking.' Not 'Cocktails.'
—————
Act II.
Rand: I was going to move there.
Me: Really.
Rand: Yeah, but I just never got around to it.
—————
Act III.
Rand: What do you think that company does?
Me: It's … it's for when your pet witnesses a crime and is going to turn state's evidence.
Rand: Oh, god …
Me: And so your pet needs a new identity, and they give him one. If he's like, a schnauzer, he becomes a corgi. And the dog's like, "But I'm not a corgi," and the feds are like, "YOU ARE EITHER A LIVE CORGI OR A DEAD SCHNAUZER."
—————
The End.