Inside the Submarino Restaurant at L'Oceanographic, Valencia, Spain.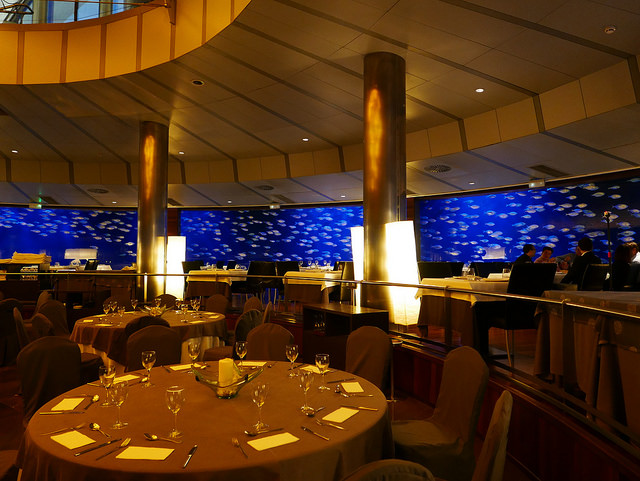 I get to go to a lot of nice dinners.
That's one of the perks of traveling with your husband for his work – I usually get to attend corporate events in fancy places. And then I make fart jokes, because I need to keep it real, you know?
That's how I ended up eating dinner at the Submarino restaurant at the bottom of the L'Oceanographic at the Ciudad of the Arts and Sciences in Valencia, which is a rather remarkable venue.
A massive aquarium winds around the dining room.
Sometimes, you get photobombed by a sting ray.
You sit, surrounded by swimming fish.
And then, in a rather perverse and somewhat barbaric move, you get to eat their friends. I suppose I should have taken a photo of the meal, but that seemed sort of macabre, you know?
So instead, here's one of Rand.
(Insert inappropriate joke about how delicious he is.)