The Art Must Go On: Creating in Dark Times
The question, after the election of Trump and his appointment of White Supremacists who are gleefully endorsed by the KKK is, simply, Now what? 
This is a difficult question to answer if you're an artist (and I use the term very, very loosely, and sometimes precede it with "sandwich," so that it applies to me). You march, you make phone calls, you mobilize, but … do you create?
In recent days, my work has felt far more trivial than usual. I wrote a book that is coming out in the spring. In it, I joke about cake and Jeff Goldblum and how rompers make grown women look like toddlers (but they're also supposed to be sexy, which is weird). And I have trouble reconciling all of that.
"Hey, the world is on fire! My husband's getting shit from anti-Semites who are emboldened by a KKK-endorsed president and random dudes now think it's cool to joke about grabbing pussy. By the way, you should totes BUY MY BOOK – it'll teach you how to say "I have chlamydia" in French!"
When so much of my identity is humor, it's hard to know who I am when the world around me isn't all that funny.
"You need to express something besides rage," Rand told me the other day.
"How?" I asked him. How I can do that when the only thing I feel right now is rage?
I've been wanting to step away from work. Let's be clear, I'm a known procrastinator and it's a daily struggle to do anything that doesn't involve online shopping or gifs of puppies hiding in the beards of hipsters, and that's in the best of times.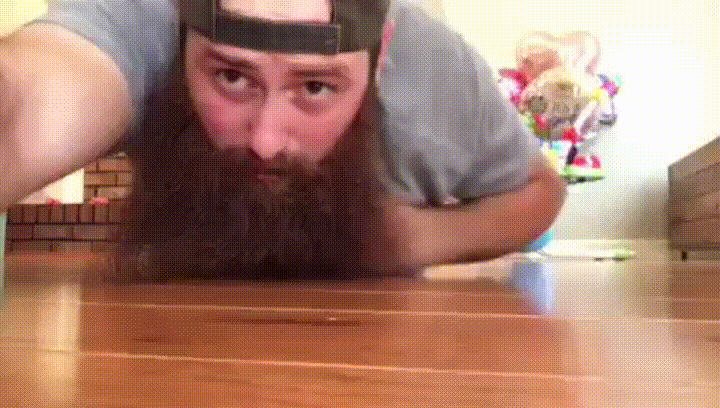 (You had to know that last bit wasn't hypothetical.)
Point is: stepping away from work is always easy, but when I start to think that my work isn't important, that temptation becomes even more strong. So let this be a reminder to not only myself, but to everyone out there who is struggling to create right now: your work is important.
Think about it.
If art wasn't powerful, then censorship wouldn't exist.  If comedy were trivial, Dave Chappelle's SNL monologue (both brilliant and biting) wouldn't have been blocked by a TV station in North Carolina. If theater was inconsequential, our President-Elect wouldn't have spent the last two days complaining about Hamilton instead of addressing his $25m fraud case. If books were unimportant, then Hitler would not have burned them.
I started to think about all the works which have been so important to me in recent months. Pieces of art that I love so much, I want to squeeze them to my chest. Sometimes they are funny. Sometimes they are political. Sometimes they are musicals featuring the divine Daveed Diggs.
A short list, should you need some suggestions (as always, no affiliate links because whatever):
Are these the most important political works I could have selected? Nope. Have I still not read Ta-Nehisi Coates' Between the World and Me and do I feel really guilty about that? Yup. Am I like going to read the Black Panther comic he penned before I tackle his memoir? Probably.
But these books and movies and plays and blogs are nevertheless important to me. I wasn't explicitly looking to be enlightened – I found most of them because I just wanted to be entertained. Lo and behold, sometimes that quest can open our minds up to something remarkable and life-changing. Most lessons are learned when we're doing other things.
These books made me more empathetic, more informed, less closed-off (I'm still an asshole, but, you know, slightly less so.) I'm not delusional enough to think that my book is going to have that sort of influence on someone else. I have an entire chapter about poop (seriously), and I wax poetically about Jeff Goldblum an alarming amount.
So, yeah, it's probably not gonna change the world, but I'm hoping that it will make the world a little less scary for those that read it. I talk about my family's journey to the States – my dad first came over as a teenager. Here's a picture of him fresh off the boat (literally) with his little brother.
My father, who was almost sent to the gulags. My father, who spent time in a refugee camp in Germany. My father, who worked for the US government his entire life.
I tell stories about my crazy, noisy immigrant family, about growing up bilingual, about what it means to be American. I talk about how incredibly disorienting and lonely it is to be a stranger in a strange land, and how so many people I love experience that every single day. And maybe, maybe someone reading that will see immigrants a little differently. Or maybe they'll just laugh at the fart jokes I make in seriously every chapter. I figure either way, the outcome is pretty promising.
And of course, there's this long-neglected blog. Do I keep writing about cake? Do I keep creatively tormenting people who try to buy links from me?
Well, of course.
I'm not going to kid myself – this is a blog. It's not some noble political effort. But it's also a great platform for sharing my stories about the world. During a time where we're literally talking about creating a registry of Muslims (which, by the way, is literally how the Holocaust started), it seems like a worthwhile time to tell you about my experiences in a Muslim country.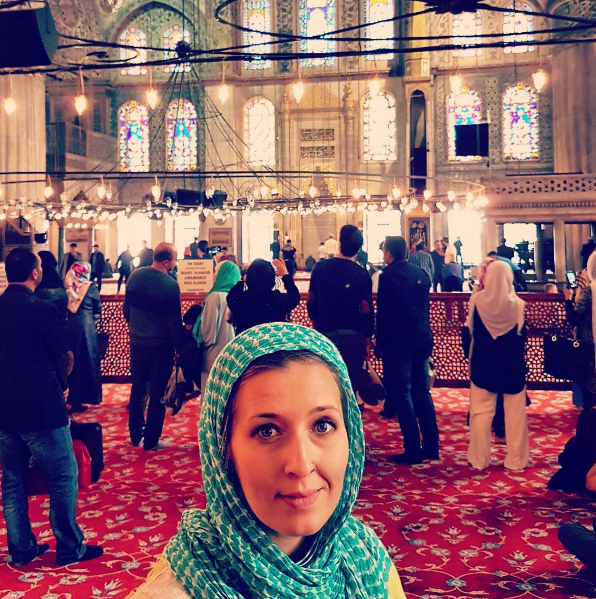 –
When there's talk in the new President's higher echelons about halting all immigration from "non-European countries," what better opportunity to tell you stories about non-European countries? When Trump's Chief Strategist is literally a neo-Nazi who thinks that Jews and minorities are inferior, doesn't it seem like a pertinent moment to tell you about the love of my life who is OMG-SO-JEWY?
—
Every time we create, we have the opportunity to change how someone else sees things. Every single time we tell a joke or write a blog post or are spotted dancing half-naked by our horrified neighbors, we have a chance to change the world in some small way. There is nothing wrong with creating in dark times. There is nothing wrong with finding joy in the creations of others. It is, if anything, more important now than ever.
"Joy is an act of resistance" head of the @nationalbook Foundation @likaluca just reminded us #NBAwards ✊ also @deray and @Luvvie are here!!

— Daniel José Older (@djolder) November 17, 2016
I strongly encouraging you to donate your time and money to important causes, and to march for what you believe in, and to support your friends and family who need you. If you are lucky enough to live a life of privilege, I hope you use it to make other people feel safer and more comfortable these next few years.
And I hope you remember to keep making beautiful things, too. I hope you keep writing and dancing and drawing and cooking and singing and laughing and resisting and fighting. I hope you keep connecting with the world in ways big and small.
I'll be right here, trying to do the same.