Melancholy and the Infinite Skies of Santa Fe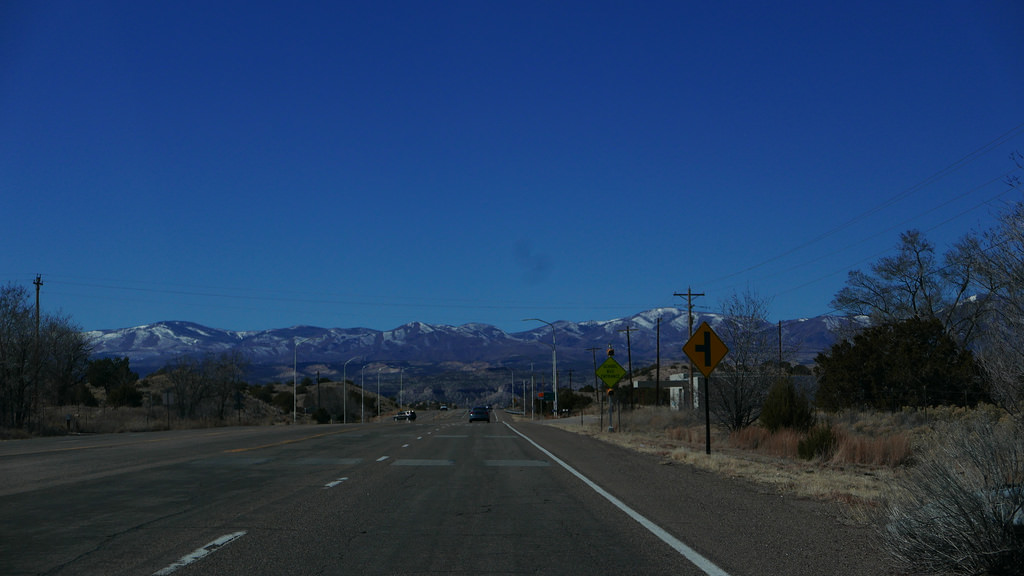 I thought Santa Fe was beautiful. Rand had been wanting to visit for years, had built it up in his mind so much that he had already asked me if I wanted to move there before we'd even set foot on the ground. He'd idealized so much that reality had trouble living up to what he'd imagined. This is something that Rand does often – he's so convinced he'll fall madly in love with a place that he's always a little disappointed, even if it's wonderful. In the early years of our relationship, I wondered if I'd suffer the same fate, because he'd built me up in his head and I was, at that messy time in my life, even more awful than I am now. But he accepted the ugly reality and loved me just the same.
In the end, he loved Santa Fe as well. But for me, it was easier. I didn't look at a single photo beforehand. I never do. People are always shocked when they find this out, because as a travel writer, it sounds lazy at best. But it means that I'm rarely disappointed. I have no expectations. I just want to see something new.
We had a nice trip. But when I reflect on it, I'm hit with a strange sort of melancholy – stronger than anything I felt while I was there. It was only a few months ago, but the things that still hurt my heart now were fresher then: the election, my dad's death. The last year has been characterized by the painful sting of a lesson that it seems Rand and I are destined to learn over and over again: sometimes life doesn't turn out like you thought it would. Keep your expectations in check.
And perhaps it wasn't just the sadness we brought with us, but something inherent in the rocky hills. New Mexico has the second highest poverty rate in the country (at more than 20%) and the third highest unemployment rate. It's been ranked as the worst-run state in the nation. It's also one of the most diverse states, and the thread between those two metrics – the idea that so many people of color live in poverty in America – is hard to ignore. The greatest trick in the handbag of institutionalized racism is economic oppression. But you probably know this. And you don't need my privileged ass telling you.
It is a heartbreakingly beautiful and strange place. The sky is a vivid blue – it doesn't have to compete with the deep cobalt of the ocean, or the greens of the trees like it does here in the northwest.
And the way it was echoed in the artwork was absolutely stunning.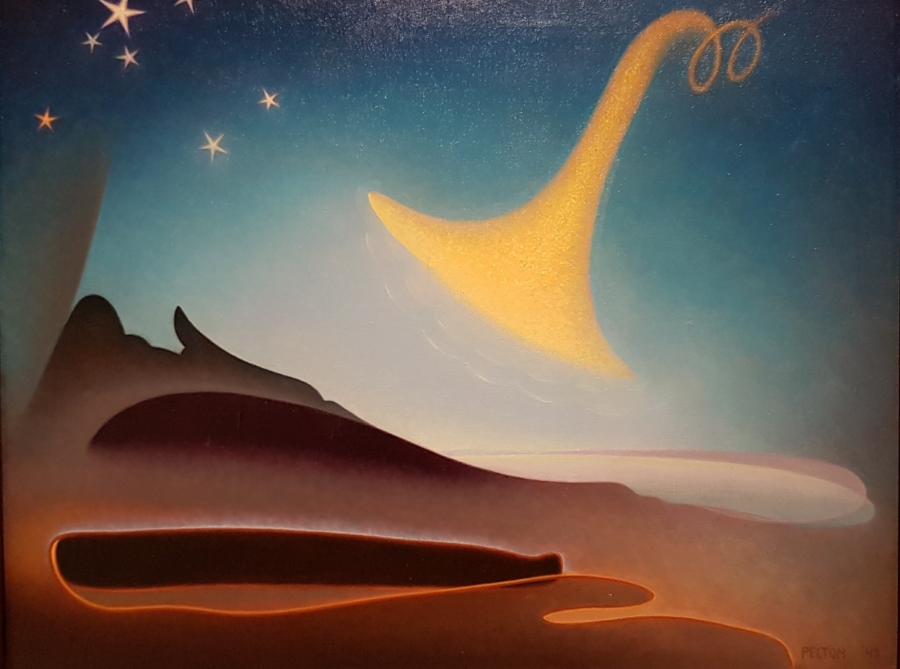 We wandered through art galleries and only sometimes felt unwelcome by owners who could tell we weren't able to afford anything. This always makes me more uncomfortable than it does Rand.
The altitude meant that the air was thin, and I teased Rand that I wouldn't be able to move here because how would I bake in such a place? Would my bread dough rise? Would my cakes fall? But by then it didn't matter, because he'd let go of that dream, and I saw him deflate a little as he did.
It was so radically unlike any other place I've visited. Even little differences caught me by surprise. Every restaurant we went to had chile on the menu. Not chili with an "i" – I am not referring to the bean and meat laden stew that is ubiquitous in cook-offs around the country – but chile, a sauce of varying levels of heat made from either fresh green peppers or their dried red counterparts. Breakfast cafes, roadside diners, upscale places run by celebrity chefs all asked us the official state question: "Red or green?" Either is an acceptable answer, though those who opt for both reply simply "Christmas."
I failed to take a photo of either red or green chile because I ate it too quickly, apparently. But here is a photo of a chile, stuffed with meat and pine nuts. The food was lovely, and is so hyper-regional that you rarely find New Mexican cuisine outside of the state.
I never had more trouble driving than I did in Santa Fe. There was virtually no traffic, and the roads were flat and clear and straight, but my eyes kept drifting to the sky and the horizon. That infinite sky, that blue canvas changing color in the setting sun.
We had a splendid time. But on some level even I thought Santa Fe would be the answer to some unasked question. I'd kept my expectations about the town itself at bay, while still clinging to the notion that our long-awaited trip would somehow heal our hearts. Years of travel, years of existing on this planet and I still hold on to ideas like that despite having never once been proven right. New Mexico didn't fix us. It couldn't. Sometimes you are just sad and a little broken. Sometimes your dad dies and sometimes your plans don't pan out.
It's not New Mexico's fault. It's still a nice place to visit.