The Street Art of El Barrio Del Carmen, Valencia, Spain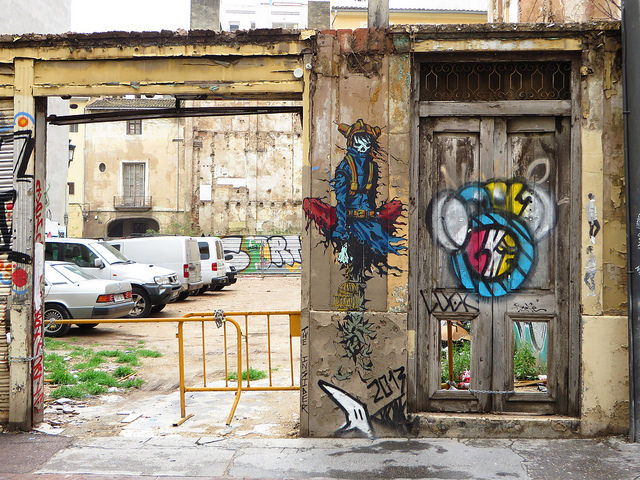 There was no sun in Valencia. Only days and days of rain. Everyone repeatedly told us how rare this was, as though we might find solace in that fact, though I couldn't figure out the logic behind it.
"Bad weather is very unusual here. You must have terrible luck."
"Oh … good?"
The advantage of being from the perpetually-damp Pacific Northwest is that it didn't really bother us all that much. I actually kind of like seeing a city in the rain. It literally casts it in a different light. Everyone who visits Valencia has seen the beach. But very few have seen streetlights reflecting off wet pavement, or cuddled with their beloved under an umbrella, or joked with their friends that they needed to go home to Seattle for some sunshine.
Undeterred by the clouds, we walked around the city. My favorite part was El Barrio del Carmen. Seemingly run down in parts, overtaken by street art, still bright and brilliant, even under a cloudy sky.
"You need to come back to Valencia when it's sunny," friends told us again and again. And we nodded. Maybe we would.
But every place is lovely in the sunshine. Give me a grey sky above, and then I'll tell you whether or not a city is beautiful. And even in the rain, Valencia was.