A Night in Milan: Everything is New, and Nothing is Unfamiliar.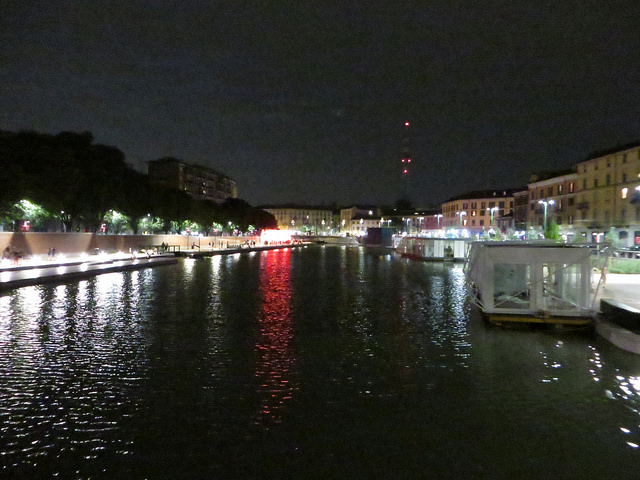 It is a hot night in Milan. It reminds me of when I was in Cambodia. The next day I will look it up and find that it was, in fact, just as hot. Temperatures in the high nineties, the humidity hovering around 80%, nary a breeze to disturb the swarms of mosquitoes.
On that night, the stifling air makes it feel like Southeast Asia. But the architecture and the narrow streets and gelato stands leave no question – we are in northern Italy.
In an hour or so, Rand will nearly faint from the heat, and I will rush him back to the hotel in a cab. But right now, we are following my cousins as they walk ahead of us on the crowded paths near the canals.
Only they aren't really walking. They glide over the uneven pavement effortlessly in long strides. They saunter, seemingly impervious to the heat and the crowds and the mosquitoes. I watch the hems of their skirts sway back and forth like pendulums, and I rush to keep pace with them.
I don't know them terribly well – I met one of them just that night. Her name was easy to commit to memory. It's my aunt's name, and my great-grandmother's.
Our great-grandmother's, I realize a second later. This isn't a family name for me – this is a family name for all of us. I can pick apart their features, trace them back to people I know or have seen in yellowing photo albums. Our great-aunt's eyes here, someone else's chin there. The configuration is new to me, but the elements are not.
We walk along the canals, we stop to take a photo.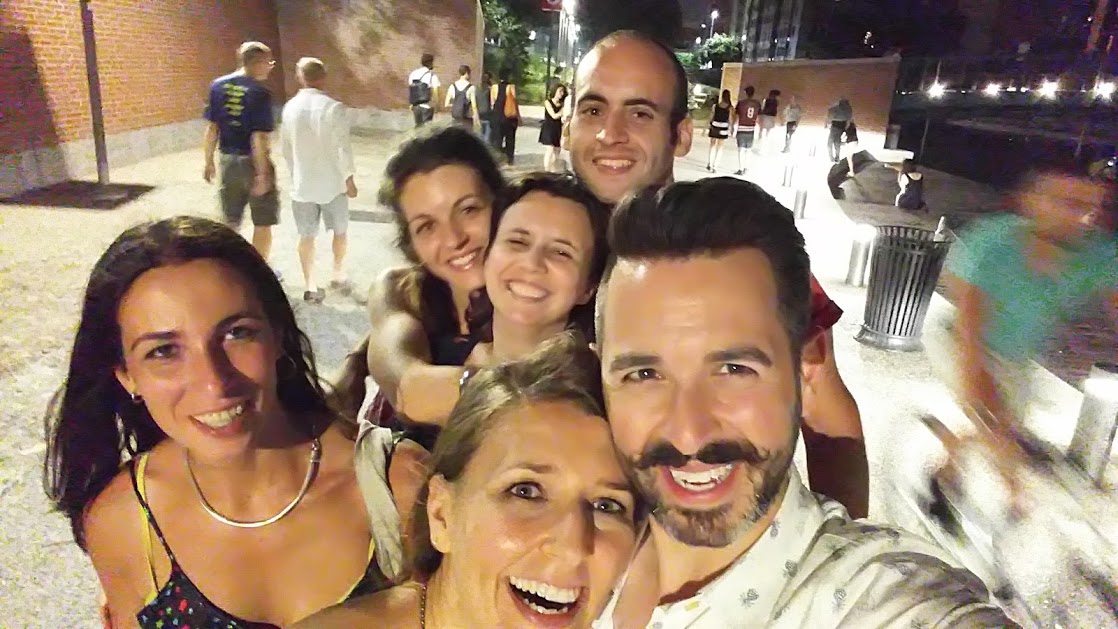 It is blurry, though I swear we were still –  it's like the camera itself is abuzz with the heat and energy of the night. We all pause a moment to laugh at the image; we are too hot and tired to bother taking another one. Instead, we keep walking, trying to cut through the dense cloud that this summer night in the city has become.
Or rather, I keep walking.
My cousins continue to saunter, and I watch their hemlines swing back and forth again. This night feels familiar – like a memory I've forgotten. I rush over the uneven pavement, trying to keep up.