Empathy Doesn't Need A Passport.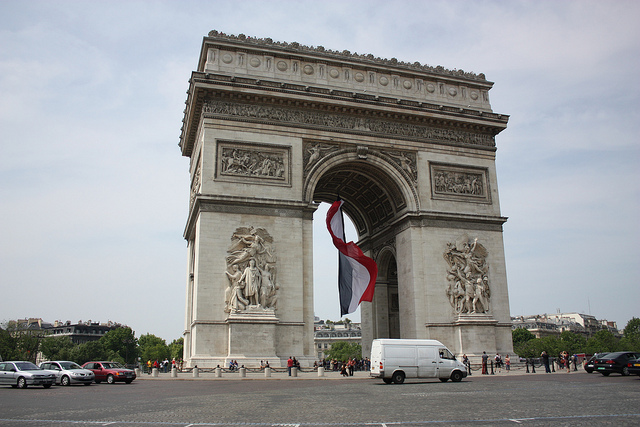 I was in Oklahoma when the news of the attacks on Paris broke, but my heart and mind have been in the City of Light ever since.
The outpouring of support for Parisians and France has been a beautiful thing to see, but has brought forth a sad reality: we have not exhibited the same support for Beirut, which was attacked the day before. The people of Lebanon say they feel forgotten.
I'm guilty of this as well. It becomes easy to look at a town we know and love and grieve for it; it's harder to do so for a place we've never seen, or know little about.
A brief reminder, for all of us: do not let your empathy begin and end at a country's borders. Paris, Beirut, Oklahoma – we are, rather incredibly, all connected. We should not be exploiting atrocities for our own political motives. We shouldn't be turning a blind eye, or ignoring what doesn't fit with our personal agenda. We shouldn't be shouting hateful rhetoric during moments of silence.
And most importantly, we need to remember this- that the world is a surprisingly small place. We've got to be wonderful to one another, because in the end, we're all we've got.
Oh, and we also have cookies, I guess. And pyramids. And the Eiffel Tower. And Bruce Springsteen. But still, being wonderful to one another? Totally important. Also, you shouldn't blow stuff up. And you should share your cookies.
(And just like that, humanity was fixed.)